The Cannon
ANd for today, this is the Imperial War machine.
The Cannon and its full glory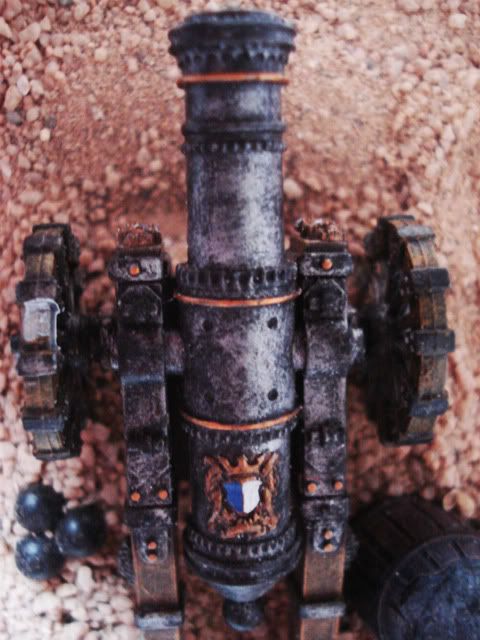 With regards to this picture, i particularly like the seal that is embedded on the cannon and the entire colour code of it. There is really nice shadow inking and drybrushing on this cannon that gives it a rough look which showscases sturdy workmanship and the grittyness of the Empire.