HAPPY NEW YEAR 2009 TO ALL!!
CHAOS IS COMING again.
As u all may noe, the new Warriors of Chaos have been out for quite sometime and the new figures loook so cool. Even better, the chaos knights that use to cost 90 dollars for 5 Knights are only a mere 36 dollar SGD now as they have been converted to plastic material which is far more cheaper. WOOT.. TO BUY or NOT TO BUY?
Really tough decision. Becos i always wanted to finish up my chaos army with one last Calvary unit.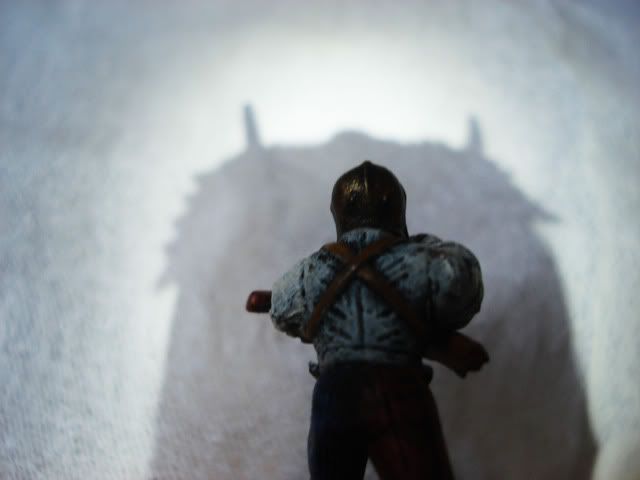 A very cool picture concept done by both me and josh where the shadow of impending doom looms over the Imperial Crossbowman.
The shadow of the Dreaded Chaos Warrior. Look at the difference in size, with regards to the shadow.