Knightly Duel
Every Lord, Duke or King's Castle deep within their halls and on their Jousting Courts of Bretonnia, we will occasionally witness the duel between Fellow Knights, contesting for the fair maiden of the Tourney.
A battle between both steed and men and the prowness with the lance. Bretonnion Knights travel all over to attain fame and fortune and also the maiden of the court.
Here we have two knights meeting off before the Joust.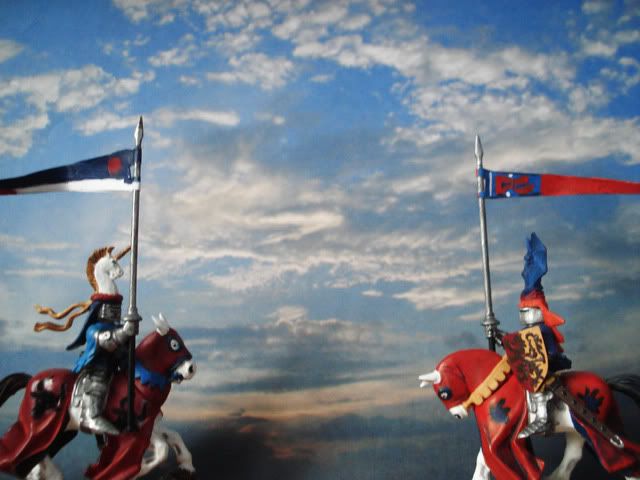 The Two Knights meet off, each bearng their respective heraldry and putting their honour on the line for their prize, the maiden of the court.
This photo was inspored by George R R Martin's Graphic Novel called the Hedge Knight in which one scene showed two Renowned Houses battled of.
George R R Martin's Song of Ice and Fire inspires me. Best Fantasy Knightly Novel ever.
Cheers all