The Completion of My Knights
Finally, after having a lil time for myself, I was able to complete the Knights with an addition of shading basing and other minor adjustments. So enjoy as my Five Knights take a stroll to display their look and basing that they have.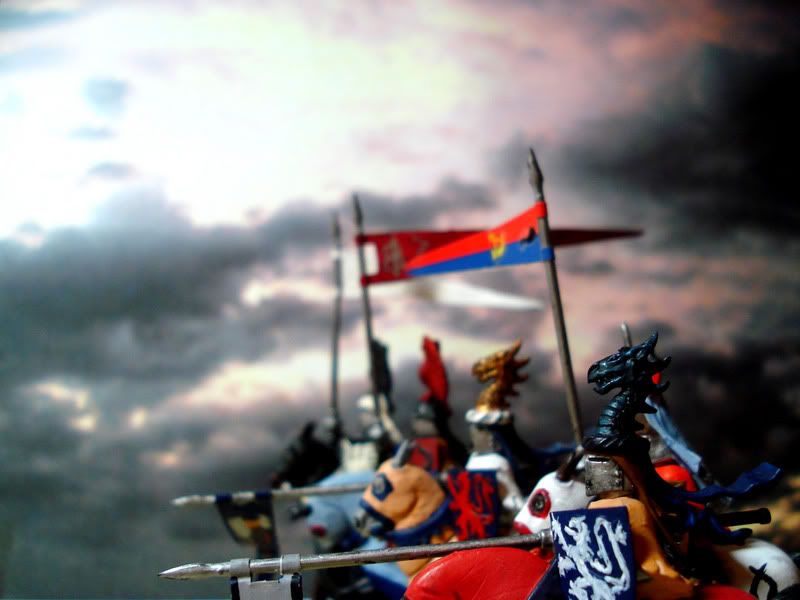 The Knights of the Realm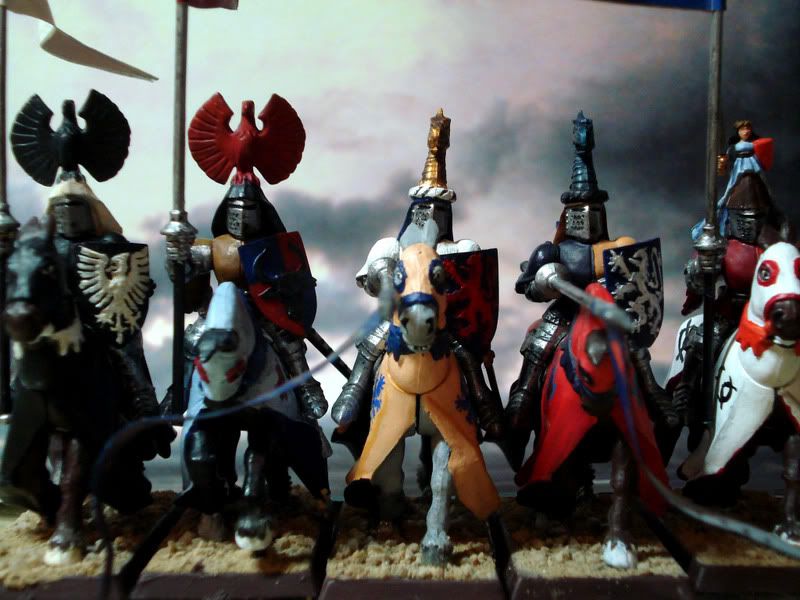 The Knights in line, with basing done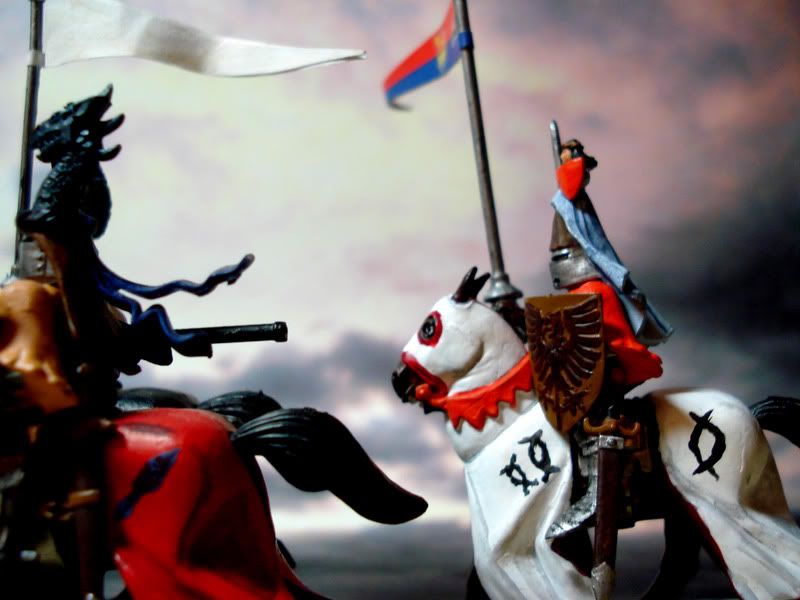 Knights on the March, Noticed the shadings are done by me. Nothing to do with Lighting
Well I will be doing my next few Knights. not too sure if i will feature tht. I might be looking for other peeps figures that are painted, since u people want to see something different from different races. But tht will depend if i can find any :p.
Till the next entry. JQ Signing Off ;)