All Round Defense Allies!!!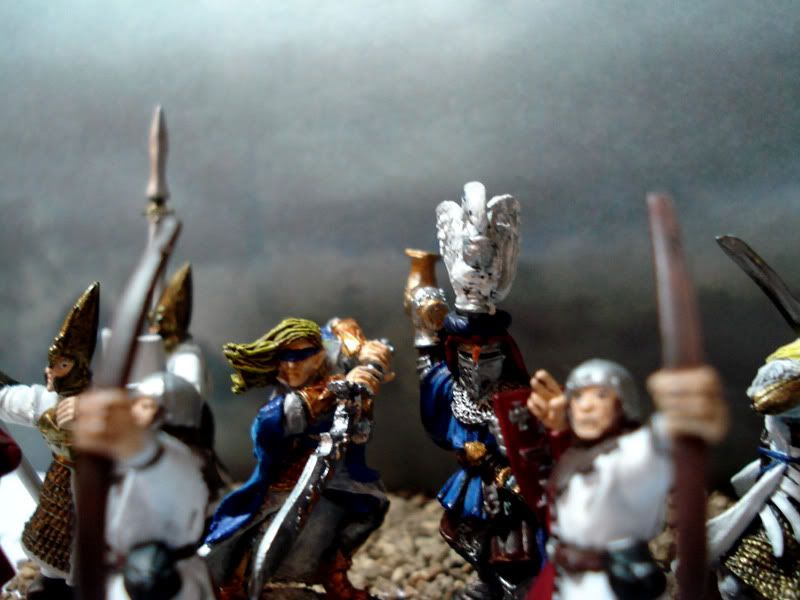 Leading their men, the Arrowmerchants' Elves and the Bretonnian Retinue from the Army of Tempest, gathering in a defensive formation, collaborating to defend themselves from the unseen enemy. I must say a very good focus on the camera and the diorama though simple, put things into perspective for my figures.
As for highlighting my next batch of Knights, just got started putting small touches to it, but will require a lot more highlighting and layering for them. All in all, i can see myself completing all 5 for the next week but as for basing, it will still be a question of sufficient time.
Onto the other issue, where in my warhammer group there have been a raise of an issue of the hobby and how there is a revival being started by the old guys in the SG cmmunity. I guess it stirs me to hone my fresh knowledge and break my virginity of playing the 7th ed of Warhammer when the time comes.
Till then, stay tune for the next entry, where i put more pics of my last batch of completed Knights.
Till then, WATCH YOUR BACK FOR MOBS!