The Lance and The Spear
Another work done by Mr. WT who doesnt have the motivation to paint. Unlike me, the bugger has all the time in the world, but has no interest in painting for months on ends to almost a year or two.
Well the Noble Silverhelm are the Elves equivalent to the Knights of the Human Race, with their lance held high, they ride forth as the Assault force of the Elf Army. Supporting them are the trusty spearmen. With their complex formation of defense and their agility they are able to fight in three ranks compared to the Humans who can only fight in two. Nonetheless, i will rip WT's army to shred if it ever come tht, with my Knights. Hehe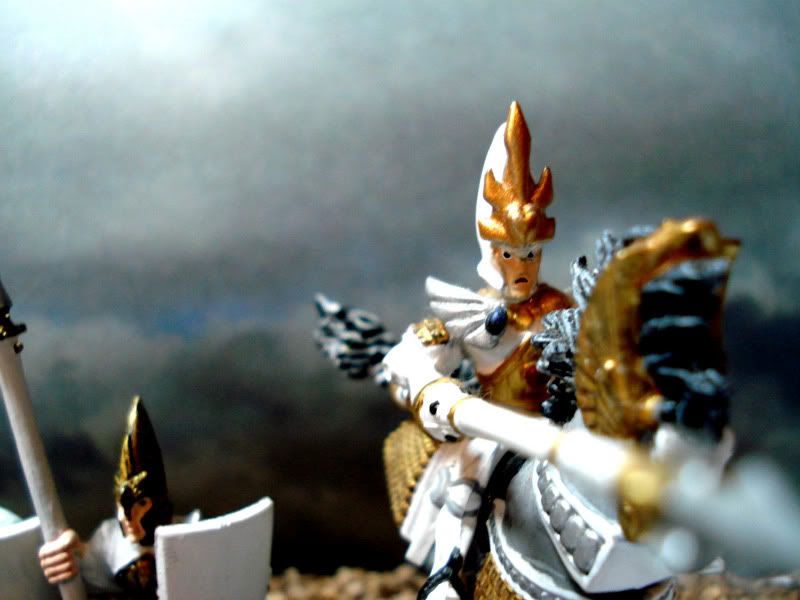 I must say my diorama, though not detailed, is not bad for this one.
On other side note, i have completed one Knight for highlighting, onto the next one though i admit im very slow, though my project list is not very big. I can say that i am almost slacking behind schedule. When i truly have enough time, Perhaps I shall sound the warhorn and rally my knights to battle in the SG Community and get my Knights done. Till then its back to School!
Toodle