Another Shadow of Darkness
And so while the banner is raised, it is only moments before the Riders of Chaos arrive. Bearing their ultimate fear to the masses. And so here, the silouette shows of the Leader of his horde raising his sword up high for his enemies to see..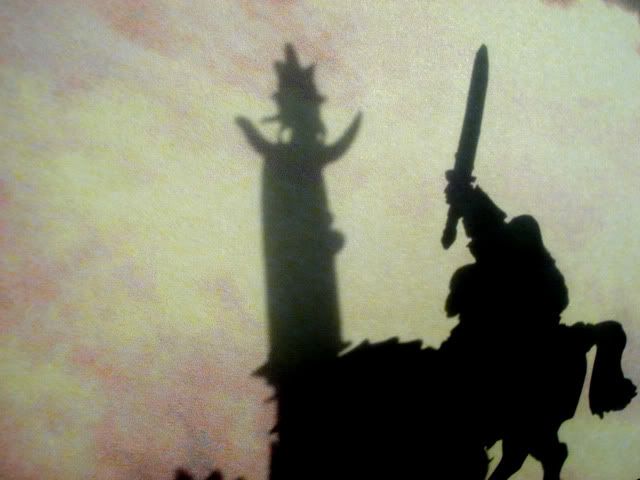 With regards to my warhammer stuff, Things have been rather packed and so i have only completed slight highlights for the next 3 Knights of the realm. It will be a while before i get going on again. In any case, with regards to diorama,i have very little $$ to put into it. But my eye shall not waver on the big diorama builidng set that i have se tmy eyes upon.
Till then, keep visiting to see my next Chaos Feature. TOODLES!