Intro to what instore next.
Well, good news, i have already compiled most photo features for the remaining year, but i intend to do more of it and adjust in order to get it right. Therefore it will require one more week to feature the next feature. But on the brightside, im gonna let u in on what is instore.
Finally my fren Josh has been able to call upon his knights to show their glory for me from the lands of the Empire.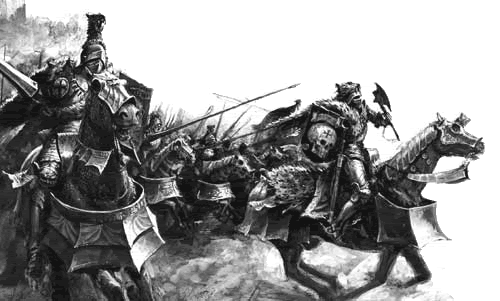 There will also be features from my Chaos Army and largely the Chaos Knights which a few of you desire to see. There will also be a few abstract art of various figures here and there and many more updates, reviews and other topics of conversation coming soon. So stay tune for the new features.
With regards to my projects, My Knights are also almost there, as i plan to finish up the 5 Knights i have set out to do and highlight 3 more by this week. But as for projects for Warhammer, theres a lot more to do. and i need to do more.
Till then ciao.