Chaos is Back Again!
And so.. the chaos retinue marches forth.. After decimating their opponents, they go insearch for more challenges.. The Group of 4, comprising of the Chaos Knight, his hardened Blood Waririor and two Chaos Warrior initiates.
Travelling through the wasteland, they are intend to take on their next enemy.. Intend on spilling blood.
RAWRRR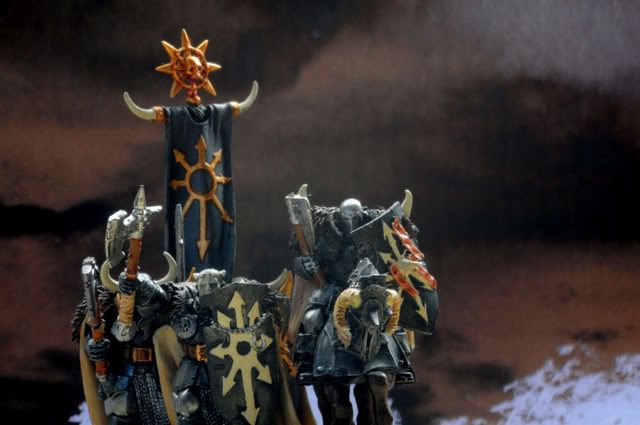 The Chaos Retinue
Notice to all ur warhammer regulars here, I will be finishing up highlighting all my men-at-arms and bowmen and basing all of them. I will proceed on to start finishing up painiting the final few bowmen and continue on with the next highlighting project during my holidays. As for now, I will be attending to my exams and shall be on a break from updating entries till 25th June.
I will post now and then on any interesting stuff.. but regular entries will continue only after 25th June. Till then, enjoy my past entries and have fun! See ya all soon :D