The Elf in the Hour of Darkness
This is yet another follow up pic of the Elf in what Josh and I would normally cal as "Bad guy" Sky.
What I like about the pic is tht it gives a different depth in colour blend and a different feel in terms of the Elf and his surrounding compared to the other Swordmaster pictures that have been posted up.
Enjoy people!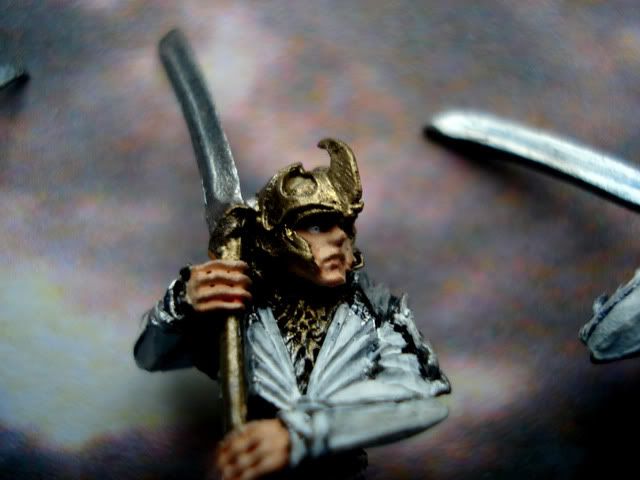 Did some photo editing on the eyes to make the Elf look more intriguing than he is.
As usual, my final comment would be, "DAMN! they look good.."
All these posting up, is making me feel how darn slow i am at painting my models. But then again, i have many many errands to run and things to do.. As for WT, Josh and My Models that are getting painted elsewhere, the painting should begin this week and i am pretty delighted to see the results soon.