The Knight Errant Champion
Admist the raging roar of the Knight errants of Aisenhald in their strife for battle and honour, one stands out among them all. One with the Gold Wreath. The One with greater wisdom and The One that is deemed as the leader of the pack.
He pnders in silence as he gallops with his force to meet the enemy. his objective is written in stone in his mind. His form is perfect.
The Champion raises his sword to signal the charge...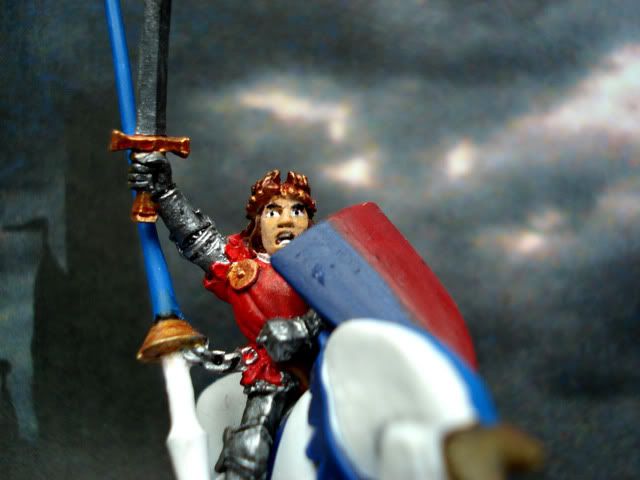 The Bretonnian Knight Errant Champion
With regards to my progress to my Men-at-Arms.. its been put to a halt for a while. Life's just spinning erratically now. I have too many things to juggle. Then again, perhaps i flood myself with too many stuff. Still Marvelling at the nice sculpts of the men-at-arms, will so definitely make a good job of it.
Still awaiting for the other models to be setup before i give the direction on how to paint.
Till the next entry.. Cheerios