Dark Riders of the North
And so here is a two pic feature of the Chaos Knights. Dark Riders who pack more than a punch with Comparison to even the strongest knights. These Mortal Worshippers of the Chaos Gods uses hot raw power to overpower the enemy and it almost seems unstoppable. So enjoy my feature for today, The Chaos Knights in its full regalia.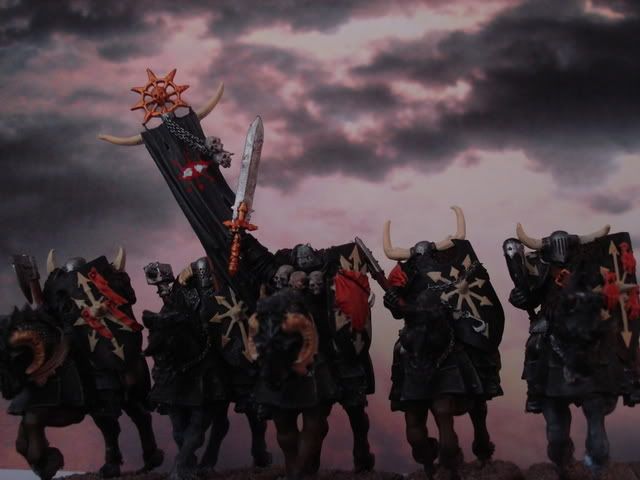 Leader of the Horde with his Chaos Knights.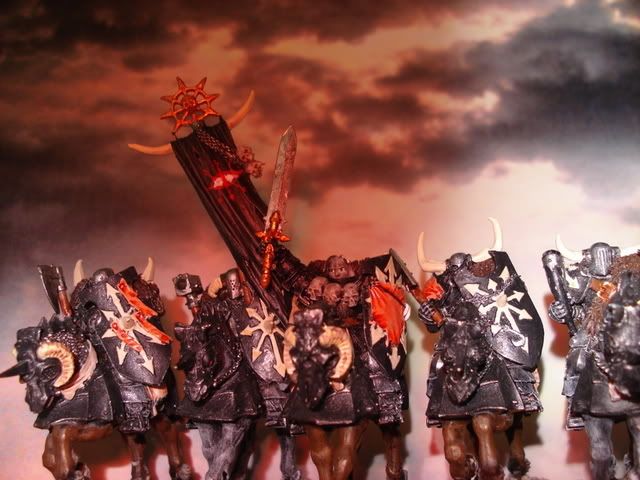 Invoking Chaos Powers to protect the Knights....
With regards to my hobbies, situation remains the same as i mention before, dormant till exams are over. One things for sure, i'm gonna take on the Community to honed my dusty skills of warhammer. Perhaps Josh might join when he gets back too.. and WT? Who knows..
Till then just keep on coming :D