The knights' march
The Knights on their marching formation as they make the long journey to te conflict zone. Travelling from town to town, they seek news of the happenings and the movement of the enemy. In a line formation, they march forth from the start of the morning into the late hours of the day before reaching another town to seek solace.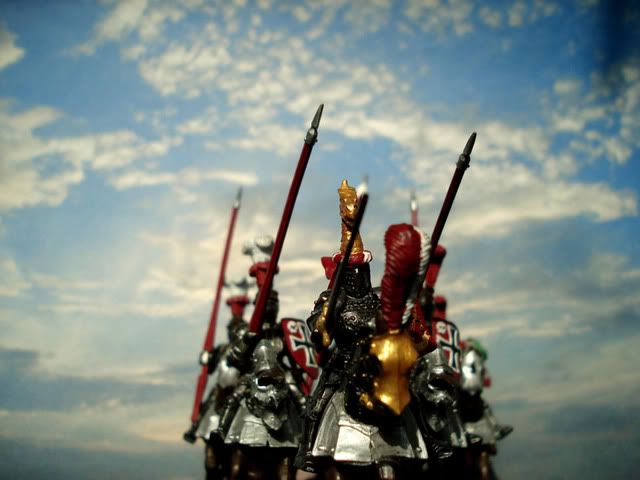 The Captain leads his retinue in the morning...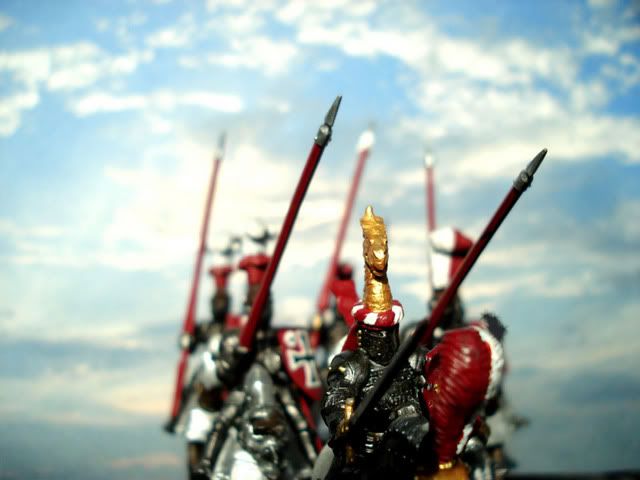 The Trek goes on till late afternoon..... while the sun shines brightly over their gleaming armor.
I need not point out the fact that it wont be long before i can start with my Warhammer again, as i have mention in a lot of times.
WOOHOO.. IM BRiMMING WIF EXCITEMENT!