The Knight with the Dragon helm
The Bretonnian Knights of Warhammer remind me very much of the Knight in George R. R. Martin's Novel, "Song of Ice and Fire" Knights. They are a wide array of Knights with different coloured heraldries.. and most importantly, there are many with shaped helms that resembled various beast of some sort.
Here is one of my Knight of the Realms with a Dragon Helm. The contrast of the picture is alluring and i was really digging into the Teal Blueish Metallic color of the dragon with the dark outlines.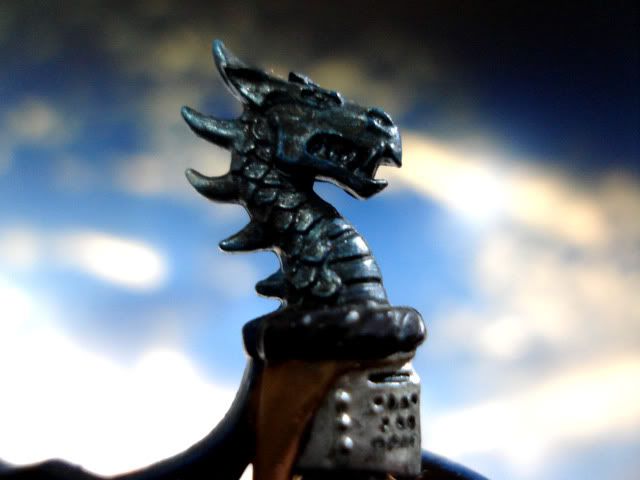 The Knight of the Realm with a Dragon Helm...